La Gard - Kaba Mas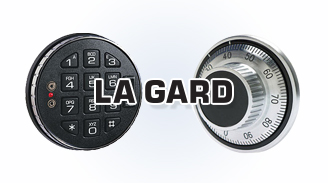 Safe in every sense… Always
Founded in 1975, La Gard is now owned by Kaba Mas LLC, which was established in 1989 as the Mas-Hamilton Group. Nowadays it has become the international market leader in the development of mechanical and electronic locks and systems for various safe and value storage applications.

The rapid growth of the Lexington company was enabled by technological innovation. With the KABA and LA GARD brands, Kaba Mas continues to develop effective systems that actually respond to real world security challenges.
Activity

The mission of Kaba Mas is to protect property, whether it is money, valuables, information, or potentially harmful substances, by preventing and overcoming potential security threats. Whether it is about weapons, safes, secret data storage, cash dispensers (ATMs), transport vehicles, or other security devices, the quality and reliability of Kaba Mas products keep your assets safe in every sense... always.

The company manufactures mechanical and electronic safe locks and locking systems for value storage cabinets and safes. Enterprises, individuals and industrial users alike need the products of Kaba Mas all over the world.

The La Gard 3330 mechanical safe lock series and the Basic and ComboGard electronic safe lock series are among the most well-known also in our country.

Kaba Mas is part of the Kaba Group.
The Factory

The center of Kaba Mas today is located in Lexington, Kentucky, USA.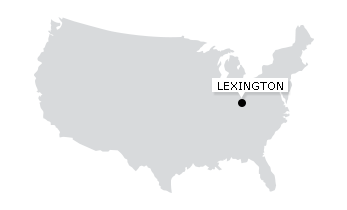 Development

Like with many other leading companies, development plays a significant role for Kaba Mas. The company boasts outstanding innovations regarding the design of both mechanical combination and electronic LA GARD safe locks. These innovations have greatly facilitated the spread of safe locks, and showed the direction to the industry.

Quality Assurance

You can choose from a unique product portfolio - from the lowest level of security to the highest - products that are tested according to CEN, VdS and other qualification standards, the quality of which is always guaranteed.
You will always be, also while you choose, in the foreground with your individual needs and high expectations. At Kaba Mas, you can choose the right solution to your wishes and ideas. Professional product and project management is guaranteed.
Kaba Mas ensures with a DIN EN ISO 9001 certification that you are provided with valuable work.
Kaba Group

Beyond security
Kaba is a globally active company and market leader in certain segments of the rapidly growing security industry, as a supplier in the field of innovative access control systems. The growth of the company is driven by four global trends: urbanization, increasing demand for security, technological innovation and growing prosperity in emerging markets. The listed company employs around 7500 people in more than 60 countries.
Kaba offers its customers needs-oriented security solutions that provide as many benefits as possible for security, organization and convenience. With attractive and durable design, Kaba products fit perfectly into different architectural styles.
The company owes its worldwide technological leadership to its innovation capability. Its investment in innovation and product development is continuous. It offers a wide and diversified range of products to customers. Basically, Kaba products are compatible with previously installed systems, so buyers are safe to invest. The innovation capability is reflected in about 300 patents registered in around 60 countries.
The Kaba Group sells its products and solutions all over the world. Its main markets are Europe, North America, and more and more the Asia Pacific region.
Kaba, a Swiss company founded in 1862, Zurich, by Franz Bauer, has always appeared with an innovation in the market and has set a benchmark for safety and comfort.
The Kaba Group is a company with a history of more than 150 years. Over this time it has became the number one expert and technological frontrunner regarding a number of security solutions.