Resellers
Beside our current partners and distributors new reseller applications are always welcome.
In case you or your company deals in selling, installing or servicing safes, apply to become a SZEFGURU dealer, join our nationwide sales network!

Reseller pages
If you are our registered reseller already, you can proceed here to reseller pages after log in.
Who can be a SZEFGURU reseller?
1) Security specialist shops
2) Security installers and contractors
3) DIY stores
4) Hardware shops
5) Hardware stores
6) Lock specialist shops
7) Lock repair services
8) Key cutters, locksmiths

Reseller application
If you are not our reseller yet, but you would like to work with us, please register!
When filling in the registration form, please mark the "Reseller" checkbox.
Our colleague will contact you soon after your successful registration.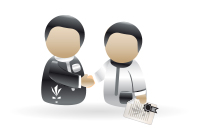 Professional support
The founder of our company deals with safes since 1974, our company itself since 1995.
In the past years we have gathered remarkable sales and service experience both with big size, customizable safes, needed mostly by companies and also with small size safes intended primarily for residential use.
Let it be about basic questions regarding security and safes, clarification of safe definitions, detailed product features, versions, installation, repair, safe lock replacement, custom design, or indoors safe transport, you shall turn to us with confidence.
Product range
The spine of the product selection we offer consists of those successful products our partners sell in the biggest quantities.
Additionally the width and depth of our product assortment covers the most part of occurring demand. We work with products of well-established, proven manufacturers, with reliable and predictable suppliers.
Our prices offered are competitive both from the end customer's and the reseller's point of view. Our prices are in most cases the most favorable prices available on the market.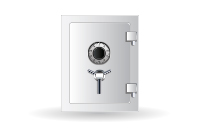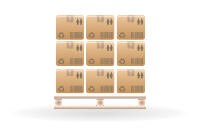 Stock
Thanks to our strong market position we do have large amounts of stock. In case of basic products stock shortages are very rare thus supply is continuous.
Itemized functional testing, check-up and labeling according to relevant regulations after arrival of the safes are part of our quality control processes. Thanks to this, faulty or regulation non-compliant products will not be delivered, therefore such complaint does not occur.
Product support
The detailed product information published by us is based on the direct contact with the safe manufacturers, This information will be carefully processed, enriched and methodized in a well-to-follow way.
Multiple product images, detailed description, pictograms showing the most important features, dimensional drawings, thorough technical information, manufacruter portrayal, downloadable data sheets, user manuals, certificates and installation guides are available.
All this online accessible on our website, 24 hours a day, 7 days a week.
At us after-sales product care does not stop even after a product is discontinued. Information connected to discontinued items is available after removal also.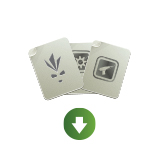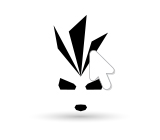 Webshop
Beside conveying information, our website also serves through our webshop as an ordering tool.
For our registered resellers customized prices and access to protected content is available after log in. Order placement - even through setting frequently bought items as favorites - is fast, convenient and accurate.
Matching products and accessories available to a safe are collected to the same place.
For indication of availability and status of safes (in stock, special offer, popular, discontinued, etc.) we use easily identified markings.
Infrastructure
To provide a unified, good quality customer service we have established standardized processes and easy-to-follow procedures.
Order tracking and customer care activities of our Customer Service is supported by an SAP system, thereby our work is quick and accurate.
Our Logistics Department is able to send any stock item to any location in 2 working days countrywide for a reasonable charge.
SZEFGURU service technicians with the necessary expertise, equipped with tools and instruments perform ad hoc safe repairs, modification and regular maintenance in our workshop or at the place of use.
In case of indoors safe transport or transport of safes weighing tons our colleagues use special transport equipment and skills.