GST-ISS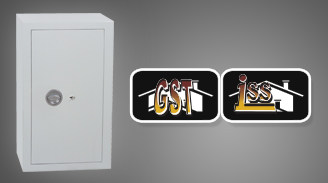 You are safe with us!
ISS Inter-Sicherheits-Service GmbH is a Polish company in Gorzow, that is operating based on German know-how as a subsidiary of GST Gebäude-Sicherheitstechnik Vertriebs GmbH, in Kassel, Germany.

GST Gebäude-Sicherheitstechnik has been dealing with the development of security products, including burglary safes and electronic safe locks for many years. Its products are manufactured by ISS Inter-Sicherheits-Service GmbH in Poland.

The number of employees reaches 230 people.
Activity

The company's product assortment contains a wide range of products from safe locks and safe fittings, through key cabinets, filing cabinets and weapon safes to safes providing protection against burglary and fire resistant safes. The steel cabinets and safes have Polish, German and European certifications.

GST-ISS has all fire resistant safes tested in the official test laboratory in Braunschweig, according to the world's most stringent test conditions. The strength of the factory is that it is especially suitable for producing custom steel cabinets and safes and for the processing of stainless steel and aluminum plates.

GST-ISS operates as a fast and reliable supplier with its own means of transport, extensive customer service and the necessary logistical background.

Regarding the sites, the German GST Tresor parent company is located in Germany, in the city of Kassel, where development is taking place. The subsidiary ISS GmbH operates in Gorzów, Poland. Here is the order processing and manufacturing of the products.
The Factory
In the production plant in Gorzow, Poland, GST Tresor (ISS) burgalry and fire safes are being manufactured in modern conditions. Production is carried out with dedicated machines and expert personnel in compliance with strict standards.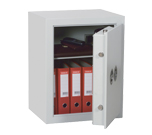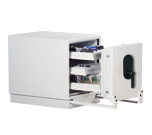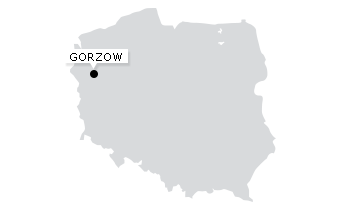 Development

Like most leading manufacturers, GST-ISS also places great emphasis on developing new products and improving existing ones. The engineering activities of the development are carried out by CAD software in the Kassel office in Germany.
The innovative thinking of the owner and its employees and the use of a modern machine park of state-of-the-art technology made the company one of the market leaders in the security field in a short time.

Quality Assurance

The GST-ISS manufacturing plant is ISO 9001 certified. Manufactured products are constantly monitored by VdS, Cologne. The quality of the products is strengthened by Polish, German and European certificates further.