Wertheim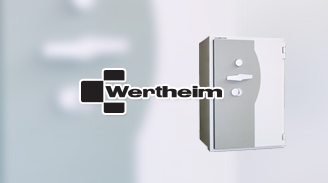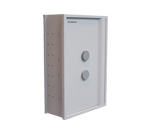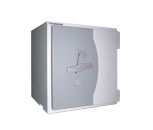 Protecting valuables
A burglary safe manufactured by the Austrian Wertheim traditional company has been synonymous with one of the best value protection options for over 150 years.

Franz Wertheim recognized the need for secure value storage devices and in Vienna on 1 September 1852 he founded his company for the production of "fire-resistant, anti-burglary cash registers". Franz Wertheim has demonstrated the high fire resistance of his products by numerous public fire resistance presentations. Wertheim, as a royal supplier, with its quality burglary safes soon became a renowned safe supplier of whole Europe and the Middle East.

Starting from a staff of 85, and an initial turnover of EUR 6,4 million and a single site in Wienerberg, the company now has a turnover of EUR 75 million and establishments in Vienna, Guntramsdorf (Lower Austria), Uttendorf (Salzburg), Modra (Slovakia) and Dunajská Streda (Slovakia).
Activity

After the founder, Franz Wertheim's death in 1883, the company started production of its own elevators. Subsequently the assortment was expanded with office furniture and escalators. In 1969, the Swiss Schindler conglomerate - the world's second largest elevator and escalator manufacturer - acquired most of the shares in Wertheim Factories AG.
In 1986, the "cash register manufacturing" business was outsourced from the Schindler group and Werheim GmbH was founded.
Wertheim is one of the most successful manufacturers of safes and banking equipment in the European markets. This is mainly due to its traditionally high-quality safes.

In addition to the production of safes, the manufacturing of modules and components as commissioned work has become one of the most important business areas. The flexibility and technical know-how of this area is characterized by a multitude of state-of-the-art technologies.
In order to strengthen its market position and to break into new areas, Wertheim has continuously upgraded its product assortment in recent years. The range has been expanded so that today's Wertheim group also manufactures banking and object protection equipment.

The Factory
The products marketed by the company are manufactured in two countries at four different locations:
Austria - Uttendorf
Slovakia - Dunajská Streda
Slovakia - Kostolné Kracany
Slovakia - Modra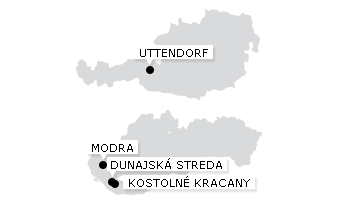 Development

The technical improvement of Wertheim safes made since 1852 is still going on. Products that are as close as possible to market demands are still a sign of success. Since the foundation of Wertheim, it has been working on developing safes that are largely in compliance with security requirements.

Quality Assurance

The Wertheim safes have both VSÖ, VdS and ECBS qualifications. Standardized manufacturing processes and certified products together guarantee a standard quality.