Insys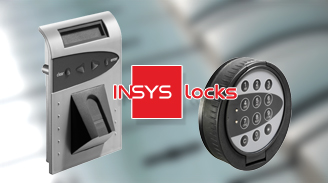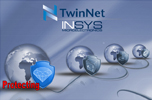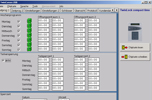 Not just opening and closing
The heart of INSYS has been beating for electronics for more than 20 years. With this multi-year hardware and software technology know-how the company is able to provide technically mature products and solutions.

INSYS Security started in 2004 as a stand-alone business unit for the distribution of smart lock systems. Since then, the portfolio has been significantly expanded due to the in-depth synergy with INSYS's other business lines. Today, INSYS has a network of well-trained service partners and distributors across Europe. The company is located in Regensburg, Germany.

INSYS's thousands of domestic and international industrial, commercial and banking customers rely on INSYS Locks components and complete security systems.
Activity

INSYS has been dealing with security technology since the early years of its foundation. For a long time, it has been a prestigious technology and know-how partner of safe and safe lock manufacturers for printed circuits and other components.
The company's basic philosophy is to produce high-quality products with great features in a variety of applications. This allows them to always provide the optimum solution for their customers' expectations.

The electronic combination safe locks of INSYS Locks today are among the most advanced safe locks. From simple-to-use electronic safe locks to top-of-the-line, network capable, multi-functional TwinLock safety locks, the company offers a wide range of products.
Let it be about a burglary safe at home, an office safe, a value storage cabinet used in a commercial unit, an ATM or a bank vault, INSYS Locks will give you the right answer.
Whether it is a standard product or a unique requirement, INSYS offers a solution that meets demand.

The Factory
Manufacturing and assembly is basically carried out at the manufacturing plant in Regensburg, Germany. Production and logistics are provided in genuine German quality by standardized procedures.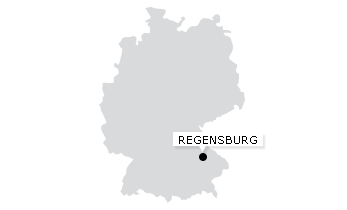 Development

Research and development is the strength of INSYS. About half of the staff is working in the development department, most of them as engineers. Thanks to this, customized applications are not a problem.

For such solutions, most of the standard INSYS components can be used.
Quality Assurance

Do not save on security & safety! INSYS stands out with quality. In addition to the company's ISO 9001 certification, its security products are certified in accordance with the German VdS and European ECBS standards, thus delivering high quality standards that you receive by purchasing and using an INSYS product.
Modularity and standardization

All INSYS systems are modular, element structured, compatible and are built on one another. Thus, these systems can be expanded and further developed if the need arises. Due to the standard design and mounting points, INSYS safety systems are available in almost all common areas of use such as safes, vaults and doors.