Format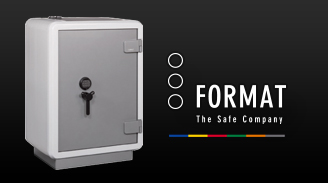 The Safe Company
The German Format Tresorbau GmbH & Co. KG was founded in 1989 in Hessisch-Lichtenau.

Nowadays it has become one of Europe's leading safe specialists.

The company produces around 60,000 safes and other security storage cabinets annually.

The Europe-wide recognition of Format Safes is based on the consistent application of exclusive quality demands: sophisticated technology covering the finest details, high quality workmanship and functional design.
Activity

Whether it is a standard or a custom-made safe, Format always offers customized solutions and a wide variety of interior designs for its burglary safes, fire resistant data safes, deposit safes and other value storage cabinets. All this in "Made in Germany" quality.

Automatic teller machines (ATMs) are manufactured in one of their most important business areas. Many ATMs used by German and European banks and mutual savings banks operate with a Format burglary safe. The number of such cash dispensers increases from day to day.

In addition, wide-network retail chains, hotels, IT companies, hospitals, individuals and other customers use the expertise of Hessisch Lichtenau.
Format has a sales network of more than 2500 specialist dealers and partners, with the help of whom their wide range of products and additional services are available throughout the world.

The Factory
Format safes are manufactured in the company's plant in Hessisch-Lichtenau.

The company uses the most modern equipment for production, thanks to this, the conditions for precision processing are met. From CNC controlled cutting and chipless machining to modern painting equipment and assembly lines, every manufacturing step is carried out according to high quality standards. From the lead-heavy armor plates to the simple plate parts proccessing is made with limited tolerance.

Thanks to this precision, quality assurance, production, sales and close cooperation with customers, Format products have all VdS / FuP and VDMA certifications, and many of those issued in the export countries too.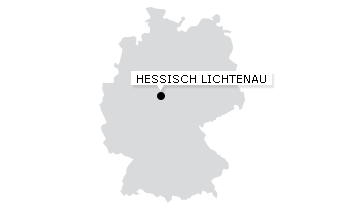 Innovation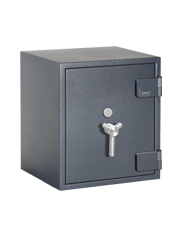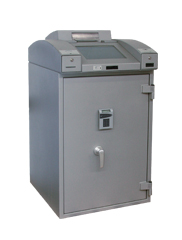 Development

In international competition, innovation capability and technical superiority are crucial to corporate success. Format focuses on perfect functionality, high security standards, and functional design. As a security specialist, they create, develop and implement products that offer solutions to unique requirements. Format products are outstanding in terms of innovation and quality.

Since the founding of the company, the constant improvement and innovation intentions are the guiding principle. Format is working in the spirit of technical progress. Their specialists are working on creating practice-oriented and economical solutions tailored to individual needs. The ideas of the design department are being processed and further developed with CAD software in a 3D graphic environment. After loading the data into the computer network, they are available to all departments of the company. Thus, every development step can be traced from production to sales.

Prototypes born out of ideas are tested in-house, in their own lab by Format. Burglary safes with additionial fire resistance are heated to a temperature greater than 1000 °C according to a fixed test standard and the internal temperature can not rise above a given value. The heating of fire resistant media safes is followed by a drop test from a height of more than 9 meters.
Quality Assurance

Format Tresorbau GmbH & Co. KG is the industry-leading manufacturer in the application of safety standards.

There is no other European safe manufacturer with so many certifications as Format.

Environmental protection, quality assurance and work safety are all integrated parts of the Format management system. The company has already been awarded the DIN EN ISO 9001 certification in 1996. In 2002 their quality assurance system received the DIN EN 9001 process-oriented certification.

Format ensures optimum development of business processes and the motivation of staff with these measures. In addition, they can guarantee product and service quality for customers from development, through production to sales.